EASY 1 PERSON POST OFFICE OPERATION
Business ID: 1285
Business Type: Post Office
Status: Available
North of the River
Price: $380,000 Excluding Stock

Stock: $20,000 Estimated
Turnover: $320,000 Per Year
This business is ideally suited for someone that can see the improvement that can be made to this post office to grove this business to the next level.
357 PO Boxes with 195 leased.
2 x terminal post office
Long lease terms.
Reasonable rental
Easy operations, with loyal customer base.
Close to medial centre and retirement village.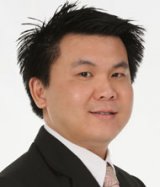 Alvin Teh
Mobile: 0413-103-801
Office: 6102-3816
Email: alvin@ubps.com.au