SALES IN EXCESS OF 5.5 MILLION PER YEAR
Business ID: 1231
Business Type: Newsagency
Status: Available
South of the River
Price: $495,000 Excluding Stock

Stock: $60,000 Estimated
Turnover: $5,493,000 Per Year
South of the river shopping centre
Strong lotto sales of 4.8 million per year.
Fully computerised system
Very well maintained shop
Amongst Coles, Woolworth, BigW
Lotterywest refit has been done.
Strong gifts and stock sales
Ideal husband wife business
Great return on Investment at 50%
Allowed $145,000 for wages
Good strong performer.

Please note that the sale of this business is based on 1 working owner. Casual/Staff wages of $145,000 p/a has been allocated. Wages can be save should the owners have family members who are able to help.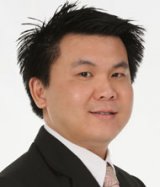 Alvin Teh
Mobile: 0413-103-801
Office: 6102-3816
Email: alvin@ubps.com.au