Newsagency/Lotteries/Post Office
Business ID: 1177
Business Type: Post Office, Newsagency
Status: Available
North of the River
Price: $420,000 Excluding Stock

Stock: $55,000 Estimated
Turnover: $1,150,000 Per Year
Large 284sqm shop.
Located on busy street.
360 PO BOXES
Fully computerised point of sale system
1 Lotto Terminal, 2 Post office terminal.
Very well presented shop.
Excellent plant and equipment value.
Note that we have value this business based on ONE person working the business on a full time basis. We have also allocated $40,000 for additional staff wages. Should family member be able to help, the wage bill can be reduced.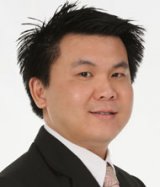 Alvin Teh
Mobile: 0413-103-801
Office: 6102-3816
Email: alvin@ubps.com.au